There is tons of abuse on Twitter and Facebook at the moment about one of the Green Party policies on our website regarding copyright. I can't spend all day on Facebook / Twitter so firstly, if you want to know what we plan to do in the next 5 years, read the manifesto.
Our full policies detailed on our website need further clarification:
The Green Party of England and Wales policies are created by the membership at conference. There are some 328 pages online of these. Some are very recently amended, some have not been reviewed for quite some time.
The review process involves members putting changes forward at conference twice a year – there will always be more things to change than time to debate them, so not everything makes it through.
This means that some policies are ripe for review. I'll still take that, backing a party with with I feel at least a 90% policy match, NO party whip, and the opportunity as a member to address the things with which I disagree.
Green Party membership has quadrupled in the last year, and a lot of the newer folk are creatives. This means fresh perspective and experience not necessarily present when some of the less-recently-reviewed policies were drawn up.
There is a policy on copyright etc. I think it's very much ripe for review, but am not unduly worried at present about this because:

The Manifesto (page 61) has a more nuanced and better-worded take on digital rights etc which demonstrates (to me at least) both the positive intent behind it, and that I am not alone in wanting this set of policies to be updated.
Let's face it, the EU made bad laws just 6 or so years ago which are now impacting micro-businesses in ways apparently unforeseen (Vatmoss). The online world moves fast. Drawing up fresh policy that addresses digital and other rights in a fast-moving world? That'll be a challenge. Maybe I'll have a chance to help with that.
So please take a breath, read page 61 of the manifesto, and decide whether this is really a deal breaker for you or a reason to engage and contribute your energy into improving the policy. Because in the meantime Austerity, the wealth gap, TTIP, fracking, privatisation of the NHS and climate change are for me the 'big ticket' issues, and I think we have time to work out things like this.
My personal view on copyright
Firstly I'm not sure when the policy in question was voted in but having spoke to many members none of them agree with the 14 year rule and many would support voting to amend this policy.
The current state of copyright and patents does need addressing as there are so many holes it is utterly nuts. I work as a Software Developer and the ability to patent vague ideas is extremely stifling to the way we work, take for example Apple's patent on 'swipe to unlock', utterly bonkers!
Currently for an author the copyright is life + 70 years, whilst 14 years is certainly too short I do think that life + 70 years is a little excessive. I do not know what the correct answer is, I believe that there should actually be a consultation with authors, artists, musicians etc to ensure that copyright laws both protect creative people whilst not stifling creativity.

April 23, 2015 ·

Kris Wragg ·

One Comment


Posted in: Politics
Today I received the following question on twitter:
What would be the consequences of leaving the EU? What do you think is good about the EU? Conversely, what do you dislike?
This is something that definitely needs more than 140 characters to answer, so a short blog post is in order.
What would be the consequences of leaving the EU?
Being frank, I'm not sure anybody can categorically state what would happen to the UK if it left the EU. Most statistics I have seen imply that without our current trade agreements it would lose us between 1 and 3% of our GDP with higher import costs and potentially worse exports.
How this actually effects the country though is anybodies guess. Personally I think that leaving the EU would fill many people with hope only to quickly find it makes bugger all differences to the problems they were laying on us being members of the EU.
Leaving the EU will not magically fix this countries growing inequality, it's not going to magically build more social homes, bring down rent prices or make food cheaper (it will probably make our food more expensive!).
What do you think is good about the EU?
A big portion of the funding for the Manton pit wood redevelopment came from EU funding, also they fund many scientific projects of which I have been involved in several whilst working for Simcyp.
A club of countries working together to tackle shared problems that cross borders can be a fantastic force, working towards the common good. The EU has helped introduce many beneficial things such as:
European human rights convention (even though some people / parties want to abolish this!?!)
Freedom to travel, live and work across the EU (now with limits of mobile phone costs, little things help when calling family abroad!)
Labour protection – including a law limiting the amount of hours workers can be expected to put in on a weekly basis
Taking action on climate change and emissions levels, including banning leaded petrol
Safer cars due to rules on passenger and pedestrian safety
Much EU action has been progressive safeguarding basic rights, peace and security achieved through mutual understanding, environmental protection, the spread of culture and ideas, and regulation of the financial system.
I think if we stay in the EU and have hard working MEP's, doing their job properly, we can make the EU better place overall and for everyone in the UK.
Conversely, what do you dislike?
I think we are in a danger of handing over too much power to large corporations and lobbyists and that's why myself and the Green Party wish to remain in the EU but seek reforms.
At the Green Party we prioritise local self-reliance rather than the EU's unsustainable economics of free trade and growth. We would not adopt the Euro, which cannot work properly without much deeper political integration, and this would be contrary to our policy of subsidiarity.
I believe that the different levels of Government, local, parliament, EU have different roles to play and decisions should be made at the lowest rung of the ladder they can be. I believe the EU has a part to play in the democracy of our country, but we need to concentrate on reform and ensuring that the deal we have is of benefit to the UK and the planet. The decisions made in Europe should be for the greater good of the whole EU and not benefiting of any one country and certainly not big businesses!

April 20, 2015 ·

Kris Wragg ·

No Comments


Posted in: Politics
I got asked on twitter 'What's your view on Retford not having a direct rail link to Nottingham?'
Given this was on twitter, obviously my reply was quite brief but I said that nationalising the railways would help a great deal and that it's certainly feasible to have a rail link via Worksop or Newark on existing lines. I got a bit of flack for this from the Conservative candidate Sarah Downes as apparently that's not a HOW. So I thought I'd clarify further…
Renationalising the Railways
In our 2015 manifesto the Green Party clearly state our ambition to bring the railways back into public hands:
The Green Party is committed to bringing rail services into public ownership and control. The current fragmented structure does not put the passenger and the total journey experience at the centre of planning and has created a costly, wasteful, uncoordinated outcome. Recent experience in running the East Coast Main Line within the public sector has shown that both quality and receipts to the Treasury go up when a rail service is run in this way, whereas experience on the West Coast Main Line in the private sector shows that the franchise system is costly, wasteful and not fit for purpose.
Green MP Caroline Lucas published a Private Members' Bill to do just this, a policy supported by 66% of the British public. The privatised railways cost over £1 billion a year in interest payments, debt write-offs, railway fragmentation and bonuses paid to railway bosses (up to 166% of annual salaries), amongst other things.
The reason I responded to Sam Ellis on twitter with renationalising would help is because the current system is very broken, different sections of rail line and different routes get sold off as franchises to companies. If a new route wants to be created then it's a very lengthy process, and this is certainly not going to happen unless that route would be reasonably profitable.
How does renationalising help? When the railways are in public hands there is no fighting between different companies on who will run the routes, also local transport routes could be run as long as the costs break even not just when they make a tidy profit. That's not to say that even in public hands that a direct route from Retford to Nottingham would be feasible, there would still need to be demand enough for the route to make economic sense, but at least the threshold for the yes decision would be much lower.
Retford to Nottingham direct
I know many people in Worksop and Retford that live in these towns because they are nice places to live and are good hubs to the major cities / towns in the area such as Sheffield, Nottingham, Doncaster and Lincoln. Not everyone wants to live in the city and we should ensure that public transport is accommodating in that it supports those whose careers lend to jobs in cities rather than locally.
Driving from Retford to Nottingham by car takes around 1 hour, excluding bad traffic. Unfortunately on the train it takes anywhere from 1:30 – 1:50 depending on the time of day as the connections tend to leave you waiting around for 30+ minutes at a station.
The most direct routes using existing rail lines would be via Worksop or Newark, both of these lines would be feasible although they are currently under different franchises. As you can see in the image (if you expand) going via Worksop you cover both Northern and East Midlands trains.
Northern rail's franchise is actually up already, its currently up for tender, East Midlands is due to end at the end of this year so now would in fact be a perfect opportunity to renationalise these two franchises and help facilitate better links between these towns / cities.
In terms of making it happen, you would need to gather support so that the rail networks know that such a demand exists, the best method would be to try and get as many people to sign a letter or petition showing support for the rail link, ideally from those that currently do this commute via train or by car. Also garnering support from your local councillors would aid greatly if they can show that it would benefit to have this better link, Stuart Bower will be standing for the Green Party in East Retford East and would definitely support this as he commutes via train a lot.

April 16, 2015 ·

Kris Wragg ·

No Comments


Posted in: Politics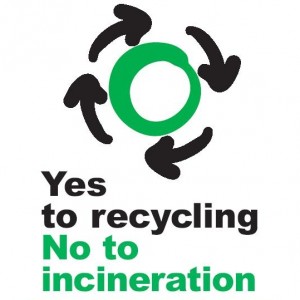 Today I received an email from a constituent asking, amongst other things, my opinion on the proposals for an incinerator in Worksop. Back in February I responded to an email from a member of 'Worksop against Incineration', their facebook page is here.
In this email I stated I was most certainly against the plans for an incinerator on Shireoaks Road, and in fact am against the use of incinerators period. Given this question has come up a few times now I thought I would publish my stance on the issue.
My stance on incinerators
As someone who cares about the environment and as someone with an allotment I do my best to recycle as much as I possibly can, and I think there is much room for improvement for the council encouraging recycling.
For instance you still cannot put glass in the recycling bins, so lots of people just put them in the regular bins rather than collecting them up and taking them to their supermarket / recycling centre. I think this issue of what can and cannot be recycled needs investigating both locally and nationally, the rules change from area to area and really it boils down to who contracts are made with and what profits are at stake.
Also I think more could be done to recycle green waste and food waste, there is no reason why we can't encourage more people to either do their own composting or have a separate bin for those who would rather the council do the composting if they don't have the space / want to do it on their own land. Personally at home we have a hot bin which allows us to compost almost anything organic based including meat, at our allotment obviously we compost anything that's not edible in big heaps.
I would love to do a big promotion in Bassetlaw to try and get more people composting and supporting people to have a small veg patch, it's one of the best ways to recycle organic waste. The council already subsidise compost bins through www.getcomposting.com but this should really be pushed out more to households as I've never been told about this and it's probably something that doesn't pop up in conversation that often.
I also believe more time and money should be put into promoting freecycling which I am big supporter of as there are so many things that go to the tip (recycling centre) that someone could make use of. This happens to some extent on sites such as GumTree, but in bigger areas such as Sheffield where I used to live there are active communities trying to recycle old items that still work or that someone might be able to repair. We need to get out of the mentality that when something breaks we throw it away and buy a new one, lots of people want the UK 'back like it was', well go back a few decades and your parents / grandparents repaired things before thinking of replacing.
As for incinerators, energy from incinerators produce vast amounts of CO2 gas, the principal cause of climate change, and should be avoided. They are also an inefficient way to generate electricity and burning domestic waste will result in burning lots of recyclable materials.
In fact, part of the reason for the less then ideal recycling rate in Brighton, where we have a big Green Party council, is down to the fact one of the previous Labour led councils signed a 25 year agreement with Veolia that they are now stuck with and are being blamed for even though it was the Labour councils fault for signing such a lengthy contract.
Anyway, as a candidate for Worksop South and the Bassetlaw Parliamentary seat, I would stand strongly against any plans for an incinerator in Bassetlaw. I would also push VERY strongly for better education when it comes to recycling, and a thorough investigation into how we can improve our recycling rates.

April 13, 2015 ·

Kris Wragg ·

No Comments


Posted in: Politics
On Thursday I handed in my nomination papers and deposit at the Worksop town hall. I have now been officially accepted as a parliamentary candidate for Bassetlaw, I will also be standing as local councillor for Worksop South.
Below I detail my top three points for key areas in Bassetlaw:
Economy
Replace the minimum wage with a living wage of £8.10 per hour, rising to £10 per hour by 2020. This will help many hard working people in Bassetlaw.
Work towards a 35-hour working week.  More jobs, fairer pay, more free time.
Improve the competitive position of small firms, maintaining corporation tax for small firms at 20%, while raising that for larger firms to 30%.
Housing
Scrap the Bedroom Tax and build around 1000 new social homes as part of the Green Party pledge to build 500,000 new social homes by 2020. Also make a harder push with the efforts to reduce the number of empty properties.
Establish a register of private landlords to regulate the quality of rented housing and control excessive rents. We would give tenants the right to demand landlords improve energy efficiency in low rated homes.
We will encourage converting and renovating old buildings to be used as homes by dropping the VAT from 20% to 0% to match what is paid for constructing new buildings.
Health
Increase the NHS budget to reverse cuts, invest in mental health and provide free dentistry and prescriptions. England needs parity with the rest of the UK!
Merge health and social care under local control and provide free social care for older people. This will include carers being paid the living wage not zero hours contracts in 15 minute chunks.
We would end the privatisation of our NHS. We would ensure that services remain free at the point of need, are fully funded by taxation and profit has no motive.
Environment
Ban fracking, which is affecting our constituents in Misson. The Green Party is the only party in England that is fully behind a ban on fracking and voting Green is the only way you can ensure that this problem will be challenged again in Parliament.
We will ensure that all schools, hospitals and other public buildings have solar panels by 2020. Reducing the running costs of our public services and bringing us closer to energy independence.
In addition to public services I will look to push for a similar scheme to that in Kirklees where the council funded solar panels for social housing. Saving tenants money, providing income for the council and creating new local jobs, a sensible long term investment.
Education
Scrap University tuition fees and restore the Education Maintenance Allowance for 16 and 17 year olds. Lets have UK parity!
Increase funding for apprenticeships by 30% and provide an apprenticeship to all qualified people aged 16-25.
Ensure all heads and teachers have Qualified Teacher Status, whilst reaching average class size of 20 by 2020.
Transport
Improve services, and reduce fares by renationalising the railways. Helping all those that travel between Worksop and Retford, or to places such as Sheffield, Doncaster and Nottingham.
More funding for cycle lanes and ensure cyclists and pedestrians get fair and safe share of road space. This is a huge issue for many commuting to work or taking their children to school.
Reduce accidents and fuel use by introducing 20mph speed limits in residential areas.
Crime and Justice
Abolish Police and Crime Commissioners and return policing to local democratic control, with an increase in local police stations and/or officers.
Have low risk offenders work to repair damage done by crime, rather than being locked away with more serious criminals. This gives victims a voice and helps offenders to see the effects of what they have done, it would also save around £5bn a year nationally.
Restrict police random stop and search powers, which damage public confidence in the police and infringes on civil liberties.
EU and Immigration
We will support an EU referendum in 2017 because people deserve the choice. We believe our EU deal needs reform but we'd like to stay in if it benefits us.
Expand training of UK residents in the NHS so that we have less need to take health workers from developing countries.
Assist integration by making free English lessons available to all new immigrants.

April 5, 2015 ·

Kris Wragg ·

No Comments


Posted in: Politics
I have ranted about neonicotinoids's and their destruction of bee populations many times and now there is another report showing that the EU was right in banning them.
It was only a few days ago that I signed the petition about Bayer, Syngenta and BASF that are sueing the EU for the ban. When it comes to the destruction of species then it should be about proving without a shadow of doubt that there is no problem, not continuing on with business as usual until we find out the hard way that the scientists were right.
Anyway, going back to the article on the Guardian they point out that the original report that the UK's DEFRA used as it's basis for potentially overruling the EU's ban was in fact misinterpreted. To put this into perspective, this paper was not published in any peer reviewed journal and in fact the conclusion of the paper was in contradiction to the actual results that they obtained.
In a direct quote from the Guardian article:
The lead author on the Fera report left the agency just months after its publication to work for Syngenta 'Äď a major producer of neonicotinoids. This lead¬†to suggestions that the government was too close to the pesticide industry.

The former environment secretary, Owen Paterson, relied heavily on the research to make his case against the EU moratorium on neonicotinoids. The ban was introduced in 2013, despite the UK lobbying, and eventually voting, against it. The legislation will be reviewed in December.
So what we have is a Government department that is relying on data that has not been peer reviewed to make it's decisions, not only that but they obviously did not read the paper like the EU did as they just skipped to the conclusion without checking it actually matched the data. Not only this but it would appear that the lead author was evidently in the pocket of a major company who he was employed by not longer after publishing the report.
To me this just smells of the same kind of corruption we see time and again from our politicians and those we are supposed to trust to make decisions on behalf of the country. Not quite sure how these people think we will improve agriculture in the UK if we have no more bees??

March 27, 2015 ·

Kris Wragg ·

No Comments


Posted in: Allotment, Politics
Last night I attended a meeting by the Open Rights Group discussing digital rights and mass surveillance. The turnout was pretty reasonable and Jim Killock gave a great presentation of the dangers of mass surveillance and how the escalation of powers given to GCHQ and other organisations is not helping solve the problems to the level they intend. Also, whilst they are working to 'protect' the country they are repeatedly bending and breaking rules / laws and invading the privacy of it's citizens.
Many attendees were in agreement that the mantra of 'if you have nothing to hide you have nothing to worry about' was a falsehood that is being repeatedly used to make people accept these blatant infringements into our rights. In fact there are many circumstances where you having nothing to hide but do not want others to know information. A good example that came up by a member of the audience was that in World War 2 the Nazi's managed to exterminate a relatively large proportion of the Jews because the Dutch authorities had required citizens to register their religion. This seemingly harmless collection of data on it's citizens so that church taxes could be distributed among the various religious organizations ended up costing the lives of thousands of individuals.
At the meeting I met several interesting people including Andy Halsall from The Pirate Party who will be contesting the Sheffield Central seat in the upcoming 2015 General Election. Andy came across as a really interesting guy, and whilst he will be contesting a major seat for the Green Party I still wish him well as his stance on digital rights, civil liberties and social equality seem closely tied to my own and those of the Green Party.
I also had a very good discussion with Deborah Adshead, Senior Lecturer from Sheffield Hallam University, about various things including politics and a lack of awareness from younger students about their online presence and maintaining their privacy.
I actively encourage people to learn more about the Open Rights Group as they have a lot of useful information that people should know.

March 26, 2015 ·

Kris Wragg ·

No Comments


Posted in: Computing, Internet, Politics
Today I built the raised beds for our poly tunnel, these were made of scaffolding boards and bolted together with M10 x 120mm coach screws from UK Fixings in Sheffield. The coach screws required 7mm pilot holes to ensure that they did not split the scaffold boards, after that they were pretty easy to put together.
On the left hand side we have beds spanning the full length of approx 6m, in the centre and right they span about 4m in length and we plan to build a small potting station in the right hand corner where we can start off some of our plants and possibly grow a few herbs.
Now the next job is to fill all the beds with manure and soil, and then get planting a ton of vegetables!

March 15, 2015 ·

Kris Wragg ·

No Comments


Posted in: Allotment
I am officially a candidate for the Green Party of England and Wales, I will be standing in the 2015 General Elections for Bassetlaw and I couldn't be happier!
I will be making my stance to end the blatant inequality in this country. For instance, how can Labour and the Tories stand by austerity after pumping £375 billion into quantitative easing which merely made the rich even richer?
I would like to take this opportunity to dispel a few myths and some of the slander the Green Party is getting in the press lately. It seems we are constantly under attack by people who seem to think we are 'lunatics' or 'idiots' but I am of the opinion that most Green Party members, at least those I have met, are well educated, well read individuals who are quite capable of reasoned discussion and accepting of empirical evidence.
You want to open our borders and fill the country with immigrants!
This is entirely untrue and is in fact just media babble mostly spouted by UKIP supporters and the Daily Mail. Some controls on immigration will be needed for the foreseeable future and for now we reject an open borders approach. There has been plenty of research into migration and the most recent says there is still no evidence of an overall negative impact of immigration on jobs, wages, housing or the crowding out of public services.
You want to get rid of the military!
This again is misconstrued by the media, the truth is that we seek to change our policy to having a 'defensive defence' military force. A force that threatens no one yet makes it clear that threats and attacks will be resisted, this is what a military force is supposed to do. The military should not to be used to engage in immoral wars based on lies.
Yes it is true we support the cancelling of the Trident program, which has a massive cost of £100 billion over the next 30 years. How can we justify spending on this when we have NEVER fired a nuclear bomb and even in the most drastic of scenarios would never likely fire one. It is an utter waste of money and also undermines the NATO Non-Proliferation Treaty, anyone that supports the creation of weapons that kill men, women and children indiscriminately seriously needs to take a look at them-self in the mirror. If we are to have weapons they should be strategic, pinpoint accurate devices, capable of resolving the issue at hand; not the equivalent of driving a thumb-tack with a 16lb sledgehammer.
Opposing nuclear power will cause us to have blackouts!
We oppose nuclear power because it is inherently wasteful, dangerous and there are no long term solutions for nuclear waste. My guess would be that there is not a single person in this country that would prefer a nuclear power plant next to their house over having solar panels installed, with a Government subsidy, on their roof.
Aside from the dangers of nuclear power, of which their are many arguments, there is also the aspect of costs. Nuclear power stations cost so much that even big businesses require subsidies from the Government to build them, and who are these big businesses? All currently operating power stations in the UK are owned by EDF (√Člectricit√© de France), so we are funding a foreign company to build these power plants, they are then charging us for the energy they produce and making big profits. They are then dumping the nuclear waste deep underground on our soil because there is no other alternative.
But what about the new power plants being proposed? These are to be built by EDF, Horizon Nuclear Power and NuGeneration, of which we already know that EDF is owned by France, Horizon is owned by Hitatchi (Japan) and NuGeneration is owned by a combination of Toshiba and GDF Suez (Japan and France). There is an interesting trend here, we have Japan which has seen nuclear disasters with its own plants and has shut down most of it's nuclear power stations. Then we have France, a country whose electricity is almost solely coming from nuclear power but has already admitted that this was a mistake and is looking to close many of it's sites.
So effectively we have investors from two countries who have shut down, or are currently shutting down, their nuclear power stations in their own countries who wish to come here and make profit from the UK to take back home. Our current political parties want this to go ahead, they would rather subsidise this than foot the cost of renewable fuel sources that would make us independent of other countries!
Instead the Green Party proposes HEAVY investment into renewable's, giving support to community driven cooperatives and creating thousands of new jobs in the country. We propose to create green jobs in the UK and keep the jobs here, that the profits stay in the UK and are funnelled back into infrastructure and research, in summary we want fuel independence both in terms of ties to fossil fuels and ties to other countries.
How can you afford to build 500,000 new social homes?
With around 90,000 children homeless I don't see how we can afford NOT to build new affordable social housing. House prices souring is mostly down to the fact our money is created by private banks, which has effectively forced many people to rent at ever increasing prices. In some areas of the country it has got to the point where people cannot afford to rent where they grew up or near where they work.
So the question of how we will afford this seems to be a key issue, so lets dig into this further. The original quotes were around the fact that each home would cost £60,000 and this was not possible; my first point would be that one of the biggest costs for property is the land and on this subject we would be giving local councils better powers to reuse existing land they already own. Secondly it was never stated that these homes would be 5 bedroom, majestic palaces, in fact they would likely be a mixture of low-rise apartment complexes, terrace and semi-detached housing depending on the area and needs of the community. The cost per home is greatly reduced for a low-rise apartment complex than huge estates of detached homes, also it makes it much easier to meet Passivhaus standards which is a key goal for new builds.
Even assuming the average over the 500,000 homes does exceed the original estimate of £60,000, it is still more than affordable when you start digging into the numbers. For example, around £6bn per year is lost due to giving landlords tax breaks on their mortgage interest, the Green Party would bring an end to these tax breaks. This additional tax alone would cover the majority of the cost of these new homes.
In addition, most councils are paying private landlords and housing associations exorbitant rates due to a lack of social homes.¬†With such a shortage of social housing, councils house tenants in privately rented accommodation with around 40% of housing benefit 'Äď a total of ¬£9 billion 'Äď ending up¬†in the pockets of private landlords.¬†Yet again this leads us back to cutting the profiteering of the already rich and bringing that money back into real use to help rebuild our society.
You can't afford to do all you want!
Personally I love this argument, it is banded around so much by people who have no clue how money is created in a modern society. The Green Party is constantly ridiculed for having little knowledge about economics, but we are the ONLY party that acknowledges the problems we face with money creation.
The Bank of England and the Government have NO control over how much money is created in the UK, as stated by the BoE themselves. When you borrow £100,000 from a bank to buy your home that money isn't coming from someone's savings, it is literally created out of thin air by HSBC, Santander or whichever bank you pick. You then pay your mortgage, they get to keep all the interest as profit and once it is fully repaid the original £100,000 is wiped out of existence.
Out of all the money in existance in the UK only 3% was created by the BoE, the other 97% was created by private banks. Of which the vast majority is used for booming house and stock market prices.
So when the argument comes that the Green Party can't afford the things it proposes, the fact is the BoE or private banks can create as much as they wish. In fact since the last market crash £375bn was created out of thin air as quantitive easing and if this had been put towards useful things such as social housing, the NHS, building schools, becoming energy independent etc then this country would be in a much better state. Instead it was all wasted and big banker bosses raked in huge bonuses even when 'technically' they made huge losses.

March 8, 2015 ·

Kris Wragg ·

No Comments


Posted in: Politics
Just sent out a press release to the local papers about the upcoming 38 degrees Save our NHS day rally. The day of action, will be held outside Barclays Bank, Worksop, S80 1JB from 11am and is open to all.
483 people in the area have already signed the petition to all of the candidates standing to be an MP in Bassetlaw in May's general election. The petition asks each candidate to commit to protect the NHS from privatisation, make sure it has the funding it needs, and keep the NHS out of the TTIP trade deal with the US.
We all need the NHS at our best and worst moments in life. That's why I'll be going out this Saturday to spread the word about our campaign and collect signatures on our local petition. Bassetlaw's day of action will show our MP candidates that if they want to sell off or run down our NHS, they'll have a fight on their hands.
Anyone interested in trying to keep our NHS safe should sign the petition:

February 23, 2015 ·

Kris Wragg ·

No Comments


Posted in: Politics