I have ranted about neonicotinoids's and their destruction of bee populations many times and now there is another report showing that the EU was right in banning them.
It was only a few days ago that I signed the petition about Bayer, Syngenta and BASF that are sueing the EU for the ban. When it comes to the destruction of species then it should be about proving without a shadow of doubt that there is no problem, not continuing on with business as usual until we find out the hard way that the scientists were right.
Anyway, going back to the article on the Guardian they point out that the original report that the UK's DEFRA used as it's basis for potentially overruling the EU's ban was in fact misinterpreted. To put this into perspective, this paper was not published in any peer reviewed journal and in fact the conclusion of the paper was in contradiction to the actual results that they obtained.
In a direct quote from the Guardian article:
The lead author on the Fera report left the agency just months after its publication to work for Syngenta 'Äď a major producer of neonicotinoids. This lead¬†to suggestions that the government was too close to the pesticide industry.

The former environment secretary, Owen Paterson, relied heavily on the research to make his case against the EU moratorium on neonicotinoids. The ban was introduced in 2013, despite the UK lobbying, and eventually voting, against it. The legislation will be reviewed in December.
So what we have is a Government department that is relying on data that has not been peer reviewed to make it's decisions, not only that but they obviously did not read the paper like the EU did as they just skipped to the conclusion without checking it actually matched the data. Not only this but it would appear that the lead author was evidently in the pocket of a major company who he was employed by not longer after publishing the report.
To me this just smells of the same kind of corruption we see time and again from our politicians and those we are supposed to trust to make decisions on behalf of the country. Not quite sure how these people think we will improve agriculture in the UK if we have no more bees??

March 27, 2015 ·

Kris Wragg ·

No Comments


Posted in: Allotment, Politics
Last night I attended a meeting by the Open Rights Group discussing digital rights and mass surveillance. The turnout was pretty reasonable and Jim Killock gave a great presentation of the dangers of mass surveillance and how the escalation of powers given to GCHQ and other organisations is not helping solve the problems to the level they intend. Also, whilst they are working to 'protect' the country they are repeatedly bending and breaking rules / laws and invading the privacy of it's citizens.
Many attendees were in agreement that the mantra of 'if you have nothing to hide you have nothing to worry about' was a falsehood that is being repeatedly used to make people accept these blatant infringements into our rights. In fact there are many circumstances where you having nothing to hide but do not want others to know information. A good example that came up by a member of the audience was that in World War 2 the Nazi's managed to exterminate a relatively large proportion of the Jews because the Dutch authorities had required citizens to register their religion. This seemingly harmless collection of data on it's citizens so that church taxes could be distributed among the various religious organizations ended up costing the lives of thousands of individuals.
At the meeting I met several interesting people including Andy Halsall from The Pirate Party who will be contesting the Sheffield Central seat in the upcoming 2015 General Election. Andy came across as a really interesting guy, and whilst he will be contesting a major seat for the Green Party I still wish him well as his stance on digital rights, civil liberties and social equality seem closely tied to my own and those of the Green Party.
I also had a very good discussion with Deborah Adshead, Senior Lecturer from Sheffield Hallam University, about various things including politics and a lack of awareness from younger students about their online presence and maintaining their privacy.
I actively encourage people to learn more about the Open Rights Group as they have a lot of useful information that people should know.

March 26, 2015 ·

Kris Wragg ·

No Comments


Posted in: Computing, Internet, Politics
Today I built the raised beds for our poly tunnel, these were made of scaffolding boards and bolted together with M10 x 120mm coach screws from UK Fixings in Sheffield. The coach screws required 7mm pilot holes to ensure that they did not split the scaffold boards, after that they were pretty easy to put together.
On the left hand side we have beds spanning the full length of approx 6m, in the centre and right they span about 4m in length and we plan to build a small potting station in the right hand corner where we can start off some of our plants and possibly grow a few herbs.
Now the next job is to fill all the beds with manure and soil, and then get planting a ton of vegetables!

March 15, 2015 ·

Kris Wragg ·

No Comments


Posted in: Allotment
I am officially a candidate for the Green Party of England and Wales, I will be standing in the 2015 General Elections for Bassetlaw and I couldn't be happier!
I will be making my stance to end the blatant inequality in this country. For instance, how can Labour and the Tories stand by austerity after pumping £375 billion into quantitative easing which merely made the rich even richer?
I would like to take this opportunity to dispel a few myths and some of the slander the Green Party is getting in the press lately. It seems we are constantly under attack by people who seem to think we are 'lunatics' or 'idiots' but I am of the opinion that most Green Party members, at least those I have met, are well educated, well read individuals who are quite capable of reasoned discussion and accepting of empirical evidence.
You want to open our borders and fill the country with immigrants!
This is entirely untrue and is in fact just media babble mostly spouted by UKIP supporters and the Daily Mail. Some controls on immigration will be needed for the foreseeable future and for now we reject an open borders approach. There has been plenty of research into migration and the most recent says there is still no evidence of an overall negative impact of immigration on jobs, wages, housing or the crowding out of public services.
You want to get rid of the military!
This again is misconstrued by the media, the truth is that we seek to change our policy to having a 'defensive defence' military force. A force that threatens no one yet makes it clear that threats and attacks will be resisted, this is what a military force is supposed to do. The military should not to be used to engage in immoral wars based on lies.
Yes it is true we support the cancelling of the Trident program, which has a massive cost of £100 billion over the next 30 years. How can we justify spending on this when we have NEVER fired a nuclear bomb and even in the most drastic of scenarios would never likely fire one. It is an utter waste of money and also undermines the NATO Non-Proliferation Treaty, anyone that supports the creation of weapons that kill men, women and children indiscriminately seriously needs to take a look at them-self in the mirror. If we are to have weapons they should be strategic, pinpoint accurate devices, capable of resolving the issue at hand; not the equivalent of driving a thumb-tack with a 16lb sledgehammer.
Opposing nuclear power will cause us to have blackouts!
We oppose nuclear power because it is inherently wasteful, dangerous and there are no long term solutions for nuclear waste. My guess would be that there is not a single person in this country that would prefer a nuclear power plant next to their house over having solar panels installed, with a Government subsidy, on their roof.
Aside from the dangers of nuclear power, of which their are many arguments, there is also the aspect of costs. Nuclear power stations cost so much that even big businesses require subsidies from the Government to build them, and who are these big businesses? All currently operating power stations in the UK are owned by EDF (√Člectricit√© de France), so we are funding a foreign company to build these power plants, they are then charging us for the energy they produce and making big profits. They are then dumping the nuclear waste deep underground on our soil because there is no other alternative.
But what about the new power plants being proposed? These are to be built by EDF, Horizon Nuclear Power and NuGeneration, of which we already know that EDF is owned by France, Horizon is owned by Hitatchi (Japan) and NuGeneration is owned by a combination of Toshiba and GDF Suez (Japan and France). There is an interesting trend here, we have Japan which has seen nuclear disasters with its own plants and has shut down most of it's nuclear power stations. Then we have France, a country whose electricity is almost solely coming from nuclear power but has already admitted that this was a mistake and is looking to close many of it's sites.
So effectively we have investors from two countries who have shut down, or are currently shutting down, their nuclear power stations in their own countries who wish to come here and make profit from the UK to take back home. Our current political parties want this to go ahead, they would rather subsidise this than foot the cost of renewable fuel sources that would make us independent of other countries!
Instead the Green Party proposes HEAVY investment into renewable's, giving support to community driven cooperatives and creating thousands of new jobs in the country. We propose to create green jobs in the UK and keep the jobs here, that the profits stay in the UK and are funnelled back into infrastructure and research, in summary we want fuel independence both in terms of ties to fossil fuels and ties to other countries.
How can you afford to build 500,000 new social homes?
With around 90,000 children homeless I don't see how we can afford NOT to build new affordable social housing. House prices souring is mostly down to the fact our money is created by private banks, which has effectively forced many people to rent at ever increasing prices. In some areas of the country it has got to the point where people cannot afford to rent where they grew up or near where they work.
So the question of how we will afford this seems to be a key issue, so lets dig into this further. The original quotes were around the fact that each home would cost £60,000 and this was not possible; my first point would be that one of the biggest costs for property is the land and on this subject we would be giving local councils better powers to reuse existing land they already own. Secondly it was never stated that these homes would be 5 bedroom, majestic palaces, in fact they would likely be a mixture of low-rise apartment complexes, terrace and semi-detached housing depending on the area and needs of the community. The cost per home is greatly reduced for a low-rise apartment complex than huge estates of detached homes, also it makes it much easier to meet Passivhaus standards which is a key goal for new builds.
Even assuming the average over the 500,000 homes does exceed the original estimate of £60,000, it is still more than affordable when you start digging into the numbers. For example, around £6bn per year is lost due to giving landlords tax breaks on their mortgage interest, the Green Party would bring an end to these tax breaks. This additional tax alone would cover the majority of the cost of these new homes.
In addition, most councils are paying private landlords and housing associations exorbitant rates due to a lack of social homes.¬†With such a shortage of social housing, councils house tenants in privately rented accommodation with around 40% of housing benefit 'Äď a total of ¬£9 billion 'Äď ending up¬†in the pockets of private landlords.¬†Yet again this leads us back to cutting the profiteering of the already rich and bringing that money back into real use to help rebuild our society.
You can't afford to do all you want!
Personally I love this argument, it is banded around so much by people who have no clue how money is created in a modern society. The Green Party is constantly ridiculed for having little knowledge about economics, but we are the ONLY party that acknowledges the problems we face with money creation.
The Bank of England and the Government have NO control over how much money is created in the UK, as stated by the BoE themselves. When you borrow £100,000 from a bank to buy your home that money isn't coming from someone's savings, it is literally created out of thin air by HSBC, Santander or whichever bank you pick. You then pay your mortgage, they get to keep all the interest as profit and once it is fully repaid the original £100,000 is wiped out of existence.
Out of all the money in existance in the UK only 3% was created by the BoE, the other 97% was created by private banks. Of which the vast majority is used for booming house and stock market prices.
So when the argument comes that the Green Party can't afford the things it proposes, the fact is the BoE or private banks can create as much as they wish. In fact since the last market crash £375bn was created out of thin air as quantitive easing and if this had been put towards useful things such as social housing, the NHS, building schools, becoming energy independent etc then this country would be in a much better state. Instead it was all wasted and big banker bosses raked in huge bonuses even when 'technically' they made huge losses.

March 8, 2015 ·

Kris Wragg ·

No Comments


Posted in: Politics
Just sent out a press release to the local papers about the upcoming 38 degrees Save our NHS day rally. The day of action, will be held outside Barclays Bank, Worksop, S80 1JB from 11am and is open to all.
483 people in the area have already signed the petition to all of the candidates standing to be an MP in Bassetlaw in May's general election. The petition asks each candidate to commit to protect the NHS from privatisation, make sure it has the funding it needs, and keep the NHS out of the TTIP trade deal with the US.
We all need the NHS at our best and worst moments in life. That's why I'll be going out this Saturday to spread the word about our campaign and collect signatures on our local petition. Bassetlaw's day of action will show our MP candidates that if they want to sell off or run down our NHS, they'll have a fight on their hands.
Anyone interested in trying to keep our NHS safe should sign the petition:

February 23, 2015 ·

Kris Wragg ·

No Comments


Posted in: Politics
Yesterday I attended a Green Party training day for candidates. Whilst I am still a nominee at this stage, I am hopeful that I will be selected as our candidate for 2015 and will do my best to represent the Green Party and my local party in Bassetlaw.
The training was very fruitful and I learned a considerable amount about attending hustings, dealing with the media and press.
Also more importantly I met lots of very nice people, many of which were candidates for the 2015 General Election, it made me so happy to be in a room full of people looking for the same change in democracy that I am.
A change that will hopefully lead to the country being run for the people that live in it rather than businesses, a change that will lead us to a more sustainable future and a change where poverty is a thing of the past.

February 22, 2015 ·

Kris Wragg ·

No Comments


Posted in: Politics
Decided to switch hosting again to SiteGround as my current provider Arvixe seems to be getting slower and slower as the days go by. Looking at my stats on Pingdom I'm at over 2000ms now for a rather simple website, compared with around 250ms with SiteGround for exactly the same content.

February 18, 2015 ·

Kris Wragg ·

No Comments


Posted in: Internet
Only two weeks ago the Government agreed in the House of Commons to tighten the rules on fracking in the UK after the Labour Party abstained from voting for a temporary ban. Our Bassetlaw MP John Mann was one of the few that did not follow the Labour Party in abstaining from the vote, but these efforts proved fruitless in the end.
The bill has since been passed to the House of Lords where they have effectively rewritten it in such a way as to undermine the protections that were meant to be put in place. The blanket ban on fracking near drinking water sources has been removed, as has the requirement for notifying residents that might be affected. Under the final draft of the bill, the Secretary of State will be given the power to define groundwater protection zones regardless of recommendations from the Environment Agency or local authorities.
How can we call ourselves a democracy when we have an unelected branch of parliament changing bills that have already been agreed by those we elected?
The Green Party believe in the abolishment of the House of Lords and replacing them with a more democratically elected second chamber. No other country that calls itself a democracy retains an unelected branch of parliament stacked full of retired MPs, party donors and a smattering of hereditary peers.
With IGas looking to start exploratory drilling in Misson, Bassetlaw residents are rightly concerned about the impact in their area. In a survey conducted last autumn, Misson Community Action Group found that 71.8 per cent of households in Misson, Misson Springs and Newington were against fracking in the area.
The Labour Party abstained from the moratorium on fracking due to letters from Unions GMB and Unite urging them to oppose the amendment. I believe this shows the true colours of who runs the country, the Conservatives controlled by big business and Labour heavily influenced by the Unions.
Unfortunately thanks to our Government the community has no say in what happens under their homes. This is especially disheartening when a large proportion of them, the Labour Party, decide to abstain from voting to ensure their donations don't dry up.

February 9, 2015 ·

Kris Wragg ·

No Comments


Posted in: Politics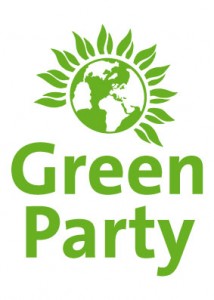 Today we had the founding meeting for the Bassetlaw Green Party, it was quite a fruitful meeting and we managed to agree our constitution as well as assign our various officer roles.
I shall be taking on the role as the Treasury Officer, I also made it known that I will be putting my name forward as a nominee for the 2015 General Election and also would like to stand for Worksop South in the local elections.
We have big plans for the Green Party in Bassetlaw and look to expand our local party's size whilst getting more involved in the local communities.
I am quite excited about the speed at which things are progressing, we are continually gaining more support as the weeks go by and I feel we will do much better than people are predicting during the elections.

February 7, 2015 ·

Kris Wragg ·

No Comments


Posted in: Politics
The Bassetlaw Green Party is opposed to current plans to ignore the European Food Safety Authority (EFSA) recommendation to ban neonicotinoids. British Environment Secretary, Owen Patterson, has already indicated that the Government is likely to ignore the EFSA who said the chemicals 'Äúpose a number of risks to bee health'ÄĚ.
Neonicotinoids are a type of insecticide used to control pests on farmland crops, unfortunately there has been increasing studies showing that this is leading to a drastic reduction in bee populations.
The Government should be representing it'Äôs people as a whole and not its vested interests in mega corporations. Concern about bee populations may seem 'Äėhippy'Äô but without bees we will cause bigger crop problems in the country than the pests these chemicals are designed to stop.
As someone with an allotment I deeply appreciate the job that bees and other pollinating insects provide to us. All too often we forget the intricate balance of the ecosystem that has evolved over the millions of years that the Earth has existed, we cannot just continue to plague the planet like the insects these farmers are trying to kill.

February 6, 2015 ·

Kris Wragg ·

No Comments


Posted in: Politics